Pro Version
Purchase
Check the comparison list to see what features are supported under the Paid license. You can purchase a Professional license from the Pricing page. If the basic version is already installed you can purchase it from the Upgrade menu.
Download & Install
After the payment is done, you will get an automated email containing a license key and the Pro plugin download link. You can also download the Pro version of the plugin from the User Dashboard. Use the email you used for purchasing, and reset the password if needed. Deactivate and uninstall the free version of the plugin if you were already using it. Don't worry, your existing integrations will be untouched. Now activate the Pro version and enter the license key. We've kept the free actions for compatibility and technical reasons. So you'll now have two options for each receiver platform. For example, Sendinblue and Sendinblue [PRO], Mailchimp and Mailchimp [PRO], etc. This [PRO] does not refer to the Pro subscription of the action platform, rather it means the Pro feature of the AFI plugin itself. Now create new integrations, and select [PRO] ones to use advanced features.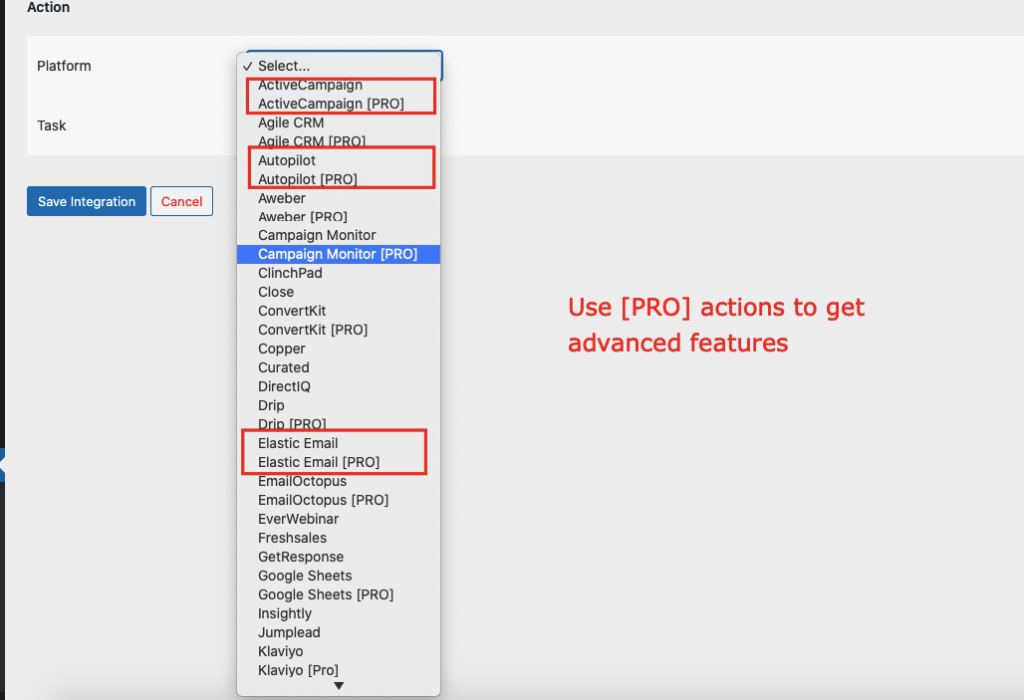 Upgrade, Downgrade, Cancel
Login into User Dashboard to upgrade, downgrade or cancel existing license.
Alternatively, For migrating a subscription to another plan you can also use the checkout window. Go to the Pricing Page and select your desired plan.  Click on the Buy Now button and a new popup window will appear.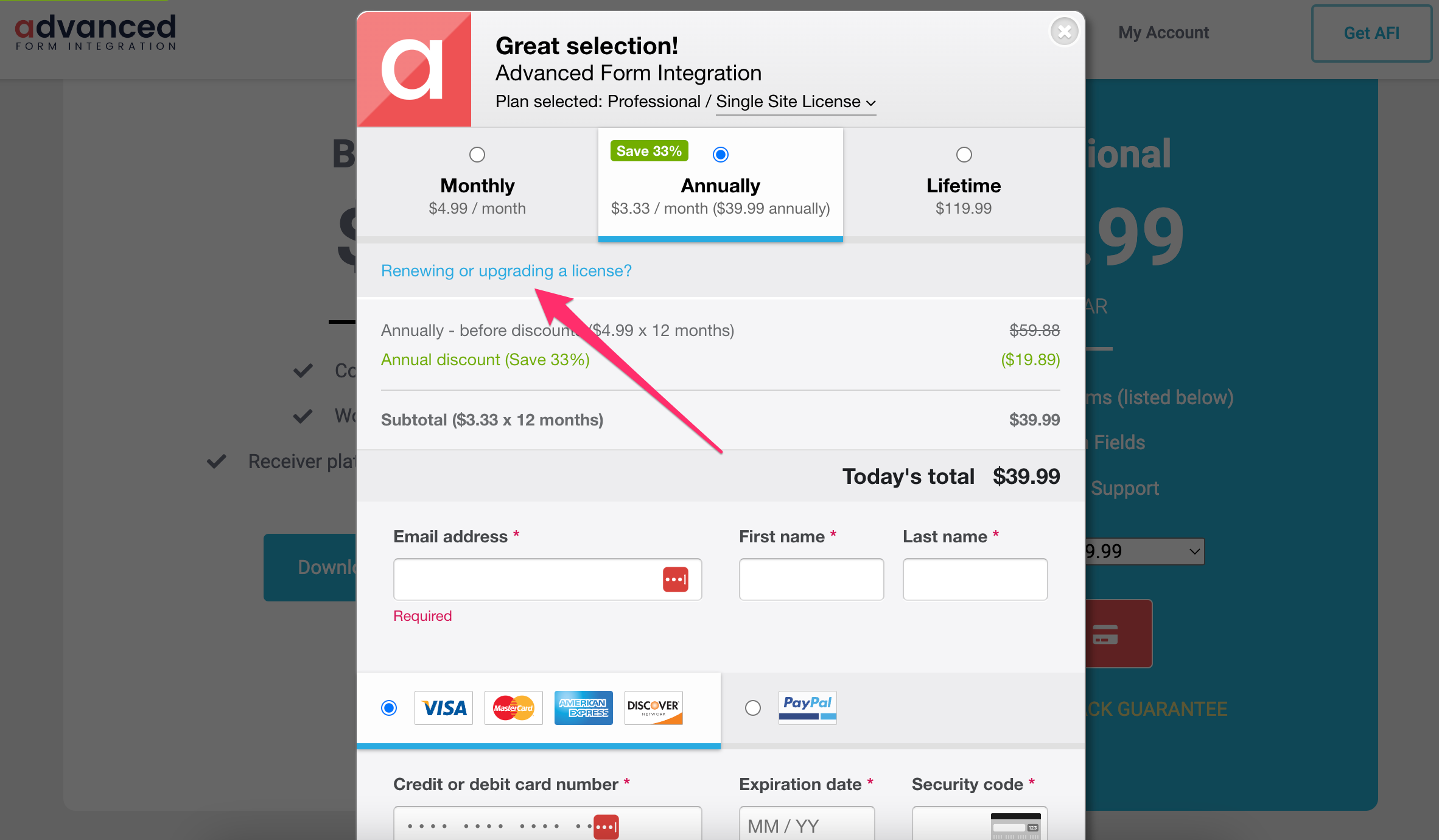 Click on Renewing or upgrading a license? and enter the current license key. The price will be adjusted with what you already paid and the usage. Then you can proceed to payment.