Integration plugin for all popular WordPress forms.
You can easily set up integrations in almost no time. Just insert API key if needed and then map necessary form fields.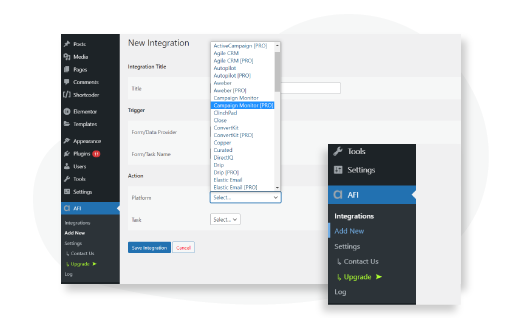 Integrations can be built from one single form to multiple platforms. Upon form submission, data can be sent to a Google Sheet, a CRM, a Newsletter platform, etc. at the same time.
If you have multiple forms in your WordPress setup you can integrate them to a single Google Sheet, etc.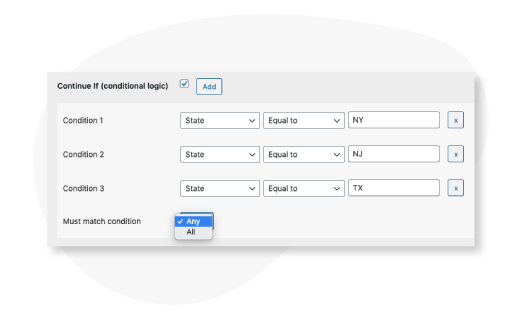 You can create single or multiple conditional logic to filter the data flow. Submitted data will only be sent if the conditions match.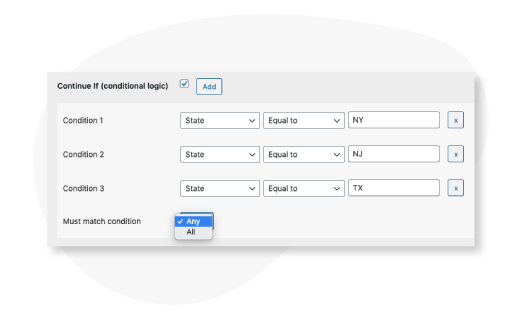 All API requests are listed in the Log section. It will help you debug if data sending failed.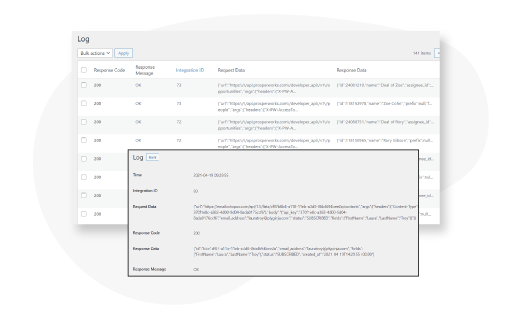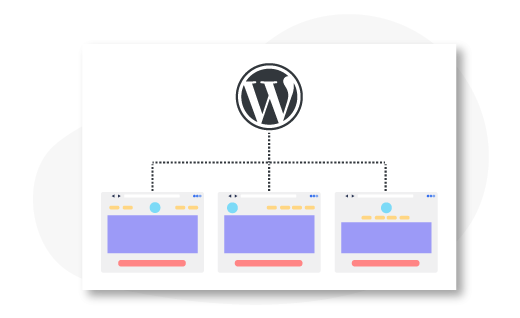 This WordPress plugin is multisite supported.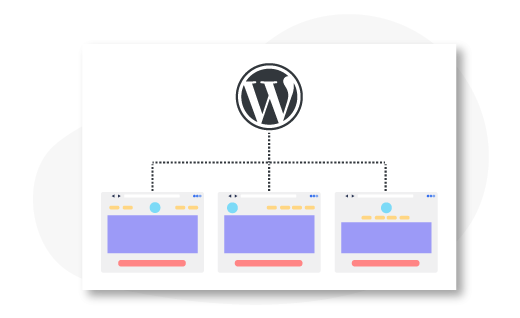 Full documentation available for each platform along with tutorials on how to connect those. There is a YouTube channel that has a few hundred help videos.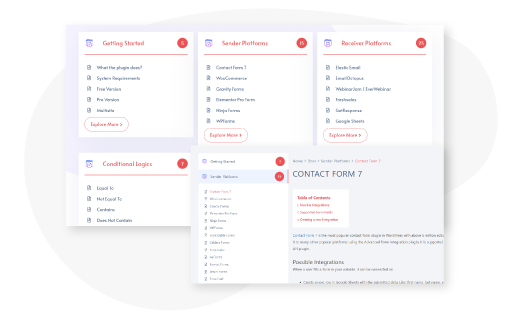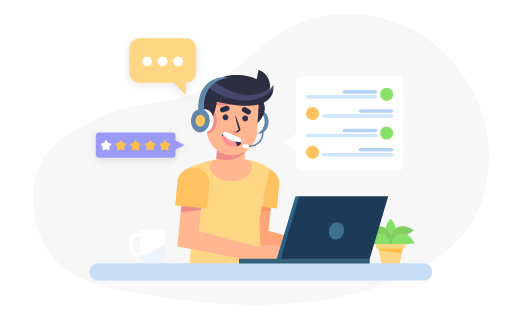 The product is in active development and something new coming every week. Dedicated support people are ready to assist you.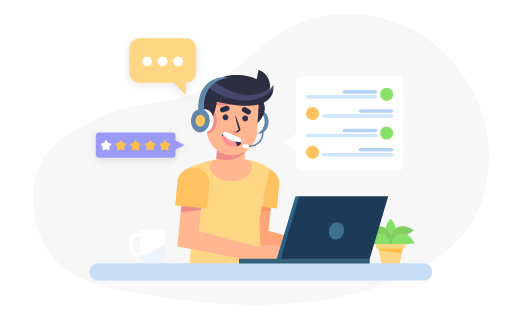 Dev is Super Responsive!
Purchased the pro license for this plugin. I had a small issue up front, and the dev had it resolved in about 12 hours. And then, I suggested a feature upgrade to him, and he added that to the plugin in 24 hours. Very responsive and easy to work with. And, this makes linking Forminator and MailerLite _so_ much better!
I was able to connect sendfox.
It allowed me to create multiple forms for different uses and send the clicks to sendfox.
Amazing Support
Advanced Form Integration is definitely the plugin to use for any integration. Saved me a lot of hours
Great plugin - great support
Great plugin, easy to use and setup - needed the bridge between our email forms and Pipedrive. Works just fine. Great support. Thanks a lot.
It does what I want it to do
I have tried other plugins. I think this is the most functional and does what it needs to do. And it is the cheapest too
Great and Useful Plugin
If you are looking for an easy solution to move contacts from forms or shopping carts to your email platform this is perfect. It works with an amazing number of products. The support is great and the plugin is reasonably priced.
AFI is a hidden gem.
First of all, I really want to spread my words to the WordPress community that AFI is an awesome plugin from a dedicated developer with awesome support. This plugin is very-very-very useful for the site owners who do not want to take the pain of APIs/webhooks and lots of tedious integration related issues. I am using it for deep integration of WP Fluent Forms and Elastic Email. I am using various forms at my site and having lots of customized field at EE. Actually I was struggled for almost 8-10 days for Forms integration related issues with EE support team. But they were not able to provide the successful solution. Whereas it was just like a miracle, the AFI plugin made everything so smooth, just within few minutes. I had an issue after plugin installation, for which the developer responded instantly over the mail, and helped me to make my life easier with butter like easy integration.
Get Started With Advanced Form Integration Today